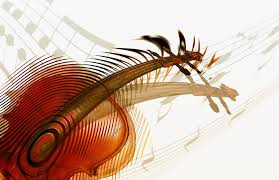 As the early morning air starts to be a little chilly, you know that fall is finally here. The pumpkin season is the perfect time to enjoy a long stroll home from the office, rummage your closet for your comfiest sweater, and indulge in delicious foods. Fall also signals that it is finally time for you to have a new playlist.
This fall 2019, new music albums were released to complement the chilly weather. Below are some of the best songs that you have to include in your playlist to listen to while carving a pumpkin, picking some apples, or doing whatever you feel like doing this fall.
Feel free to read on to know what kind of music trends are in demand this fall to unleash your musicality.
Champion by Bishop Briggs
How would life be if the world you live in is a world where your vulnerability is what makes you powerful? This is the kind of question Bishop Briggs hoped to ask through her new single Champion. She did this and more. Briggs is set to go on a tour so if you think you are finally ready to heal your bruises and give a good fight, don't forget to reserve your ticket.
Waste by Dove Cameron
The very first singles on the forthcoming album of Dove Cameron, as well as the first original songs that she co-wrote, surprised many music lovers because of their sound. This is complex and arranged in such a way that suits her voice, seemingly inspired by Radiohead and filtered through several more contemporary methods of pop production.
Get Happy by Sam Smith and Renee Zellweger
Two music icons joined hands to sing their own interpretation of one of the greatest songbook classics of America for Judy soundtrack.
I Hope You're Happy Now by Lee Brice and Carly Pearce
After Carly Pearce's successful debut in country charts with her previous album, she is returning with another brand new song. The first track is the duet with Lee Brice. It tells the story of wishing the best of luck to an ex for their next relationship.
Shameless by Camila Cabello
Love was the focus of Romance, Cabello's second album. The exploration was perfectly timed considering how the public is fascinated with her whispered romance with another music star, Shawn Mendes. During a press release, Cabello said that the songs are the story of her life for the past few years and stories she gathered. She added that she has long known that she wanted to call her album Romance because the stories all talk about falling in love.
Holy Terrain by FKA twigs ft. Future
After working on her second album for the past three years, FKA twigs is set to release Magdalene on the 25th of October. Twigs said during the press release that for the very first time, the process of making the album gave her the chance in a real way to search for compassion when she was the most fractured, confused, and ungraceful. She stopped judging herself and found hope at that moment in Magdalene and she was forever grateful to her.