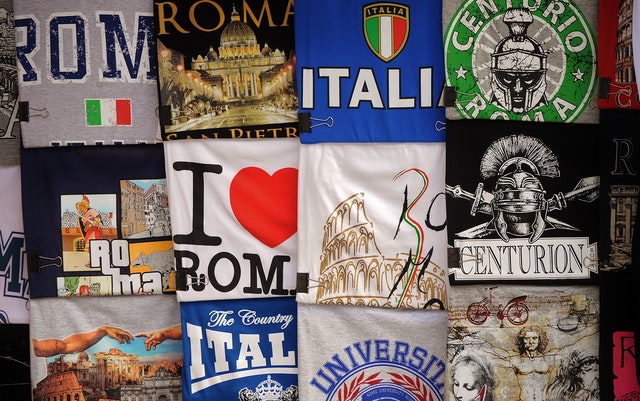 Italy is Famous for many different things, visit this beautiful country soon
Italy is familiar for its enormous contributions to the worlds of architecture, art, fashion, opera, design, literature, film and the list goes on with a variety of food. This country has a lot to offer to its tourists, and if you are planning to visit anytime, here are things that this country is famous for.
PIZZA
The pizza had to be the top on the list because it became one of Italy's greatest successes in history and food industry.  Pizza Napoletana is the most popular pizza in Italy, with its soft, chewy dough and prominent crust.  Nowadays, there are many ways of making pizza, but they will never be as good as the ones from Italy, especially from Naples, which is where they originated.
PASTA
The other stand out in Italy's culinary line-up is their Iconic Pasta. Stuffed or coated, fresh or dried, every region has its way of cooking and making it. There are different types of pasta, differing from their shapes, and there is also a number of dictating rules regarding the not to do with pasta. For example, don't overcook it and don't use ketchup as a sauce.
GELATO
Gelato in English is ice cream. But gelato is lower in fat and served in slightly higher temperature. In Italy, it is made differently, and people even pursue more in-depth study careers about making Gelato, this is to prove how much Italians care a lot about their food. And if given a chance to visit and taste their gelato, don't hesitate and try one.
FASHION
The first internationally recognized fashion show in Italy took place in Florence in 1951. These current days, Milan is considered as Italy's central elegant hub and the city's high-end shopping district and is the home to some of the world's famous luxury brands like Gucci, Prada, Dolce & Gabbana and more.
ART
Art is something you don't need to miss in Italy. Some of the most known artists of history are from this country, a great example of it are Leonardo da Vinci, Donatello, Raphael and Michelangelo.  You can even see paintings and sculptures in museums, churches, historical residences, castles and in the architectures of the country itself.
CARS
The invention of the car took place in Germany, yet throughout the years, the automotive industries developed rapidly. Nowadays, some of the most famous car brands are from Italy. Luxury cars such as Lamborghini and Maserati to Alfa Romeo to the most outstanding one, Ferrari.
HAND GESTURES
This might be a usual one, but one of the most famous in Italian culture is their hand gestures. If there is something they want to convey, they use their hands to express it. According to the study, there are approximately 250 gestures Italians used for everyday conversation.
WINES AND VINEYARDS
Wines and Vineyards are typical Italian things. And if you are a wine fanatic, you better consider visiting Italy. Lambrusco and Chianti are two extremely popular not just in Italy but in another county as well.